Zeta Tau Alpha University of Missouri #6042 Puff Print Sets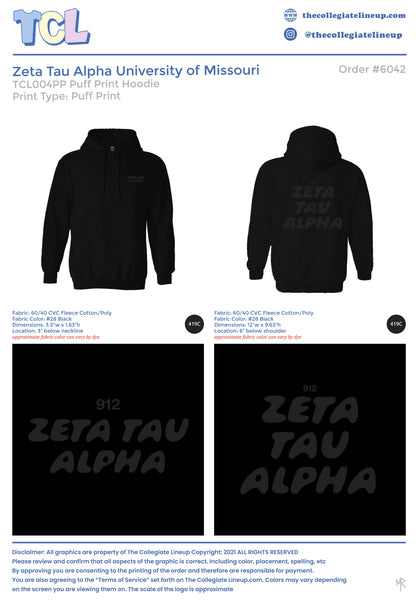 The Collegiate Lineup
Zeta Tau Alpha University of Missouri #6042 Puff Print Sets
Order Closes: 12/08
Shipping Info:
Orders are printed and shipped after the time expires on the campaign.
Campaigns must sell 25 (Style & Color Wise) to go into production. 
You can expect your package to arrive 10-12 business days

 

after the campaign ends unless specified
Orders will be dropped off to your organization's house and distributed by them accordingly.
Product Description
TCL Custom Puff Print Hoodie
TCL Custom Puff Print Sweatpants

Return Policy         
This item is custom made to order and cannot be returned. If there is a printing or manufacturing issue, please email hello@thecollegiatelineup.com with further details.